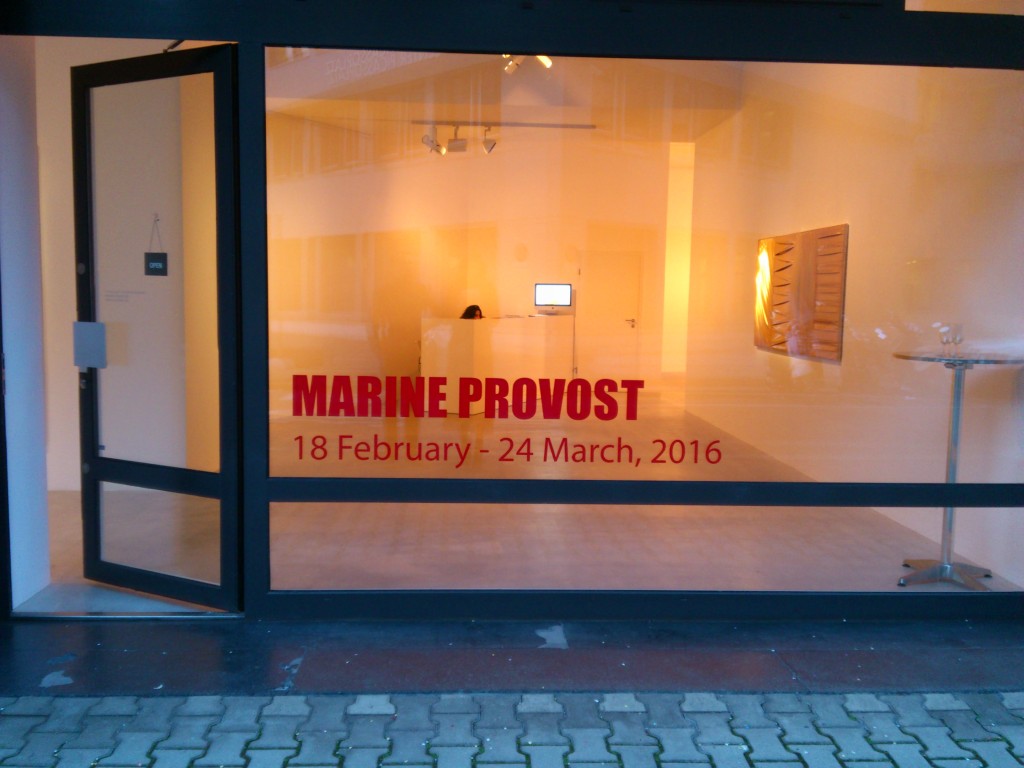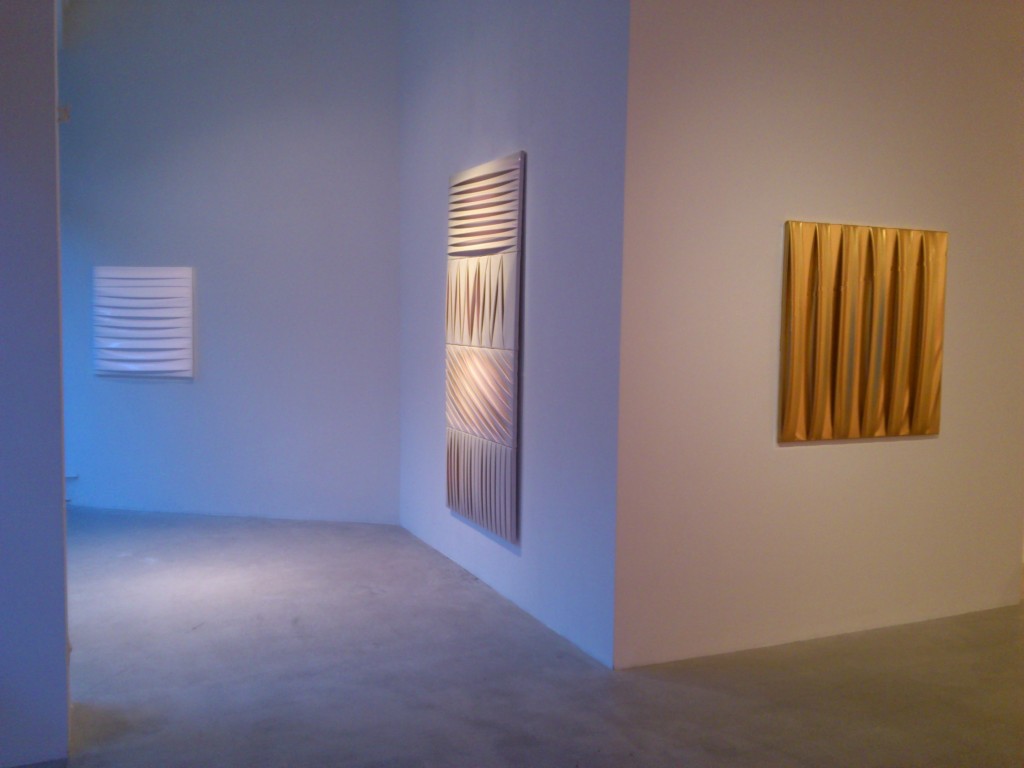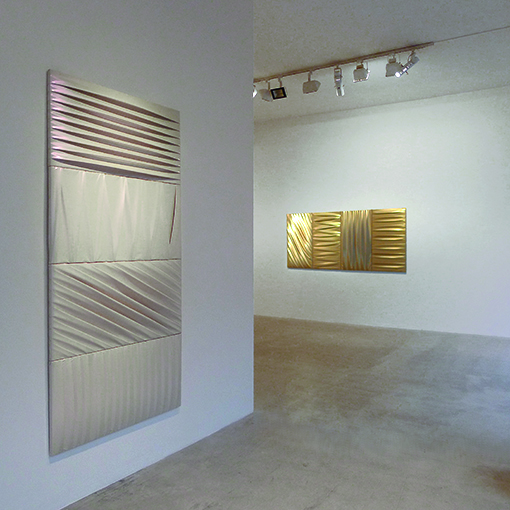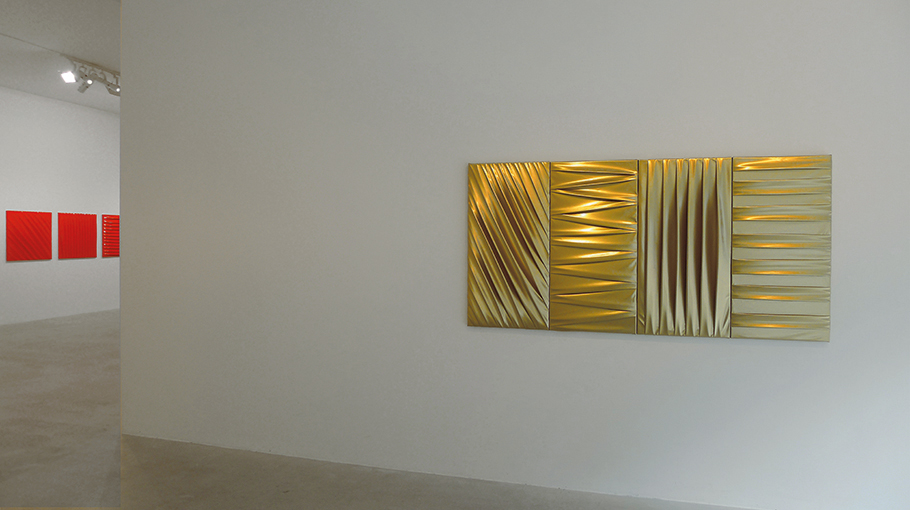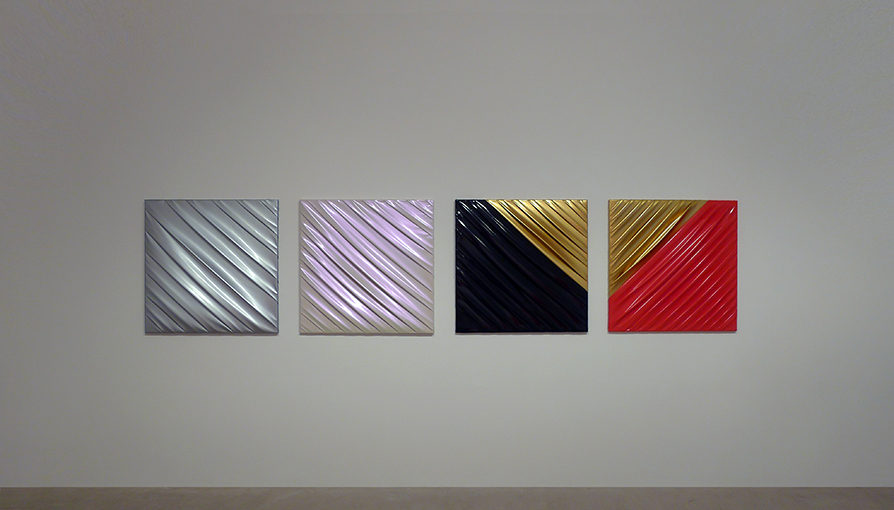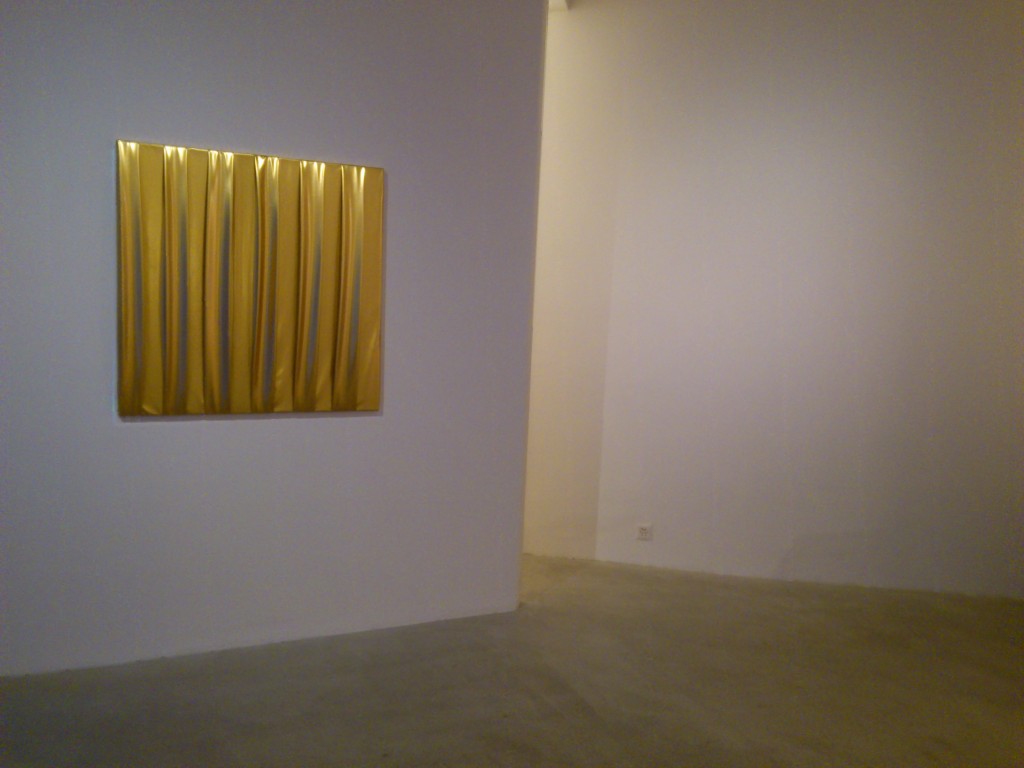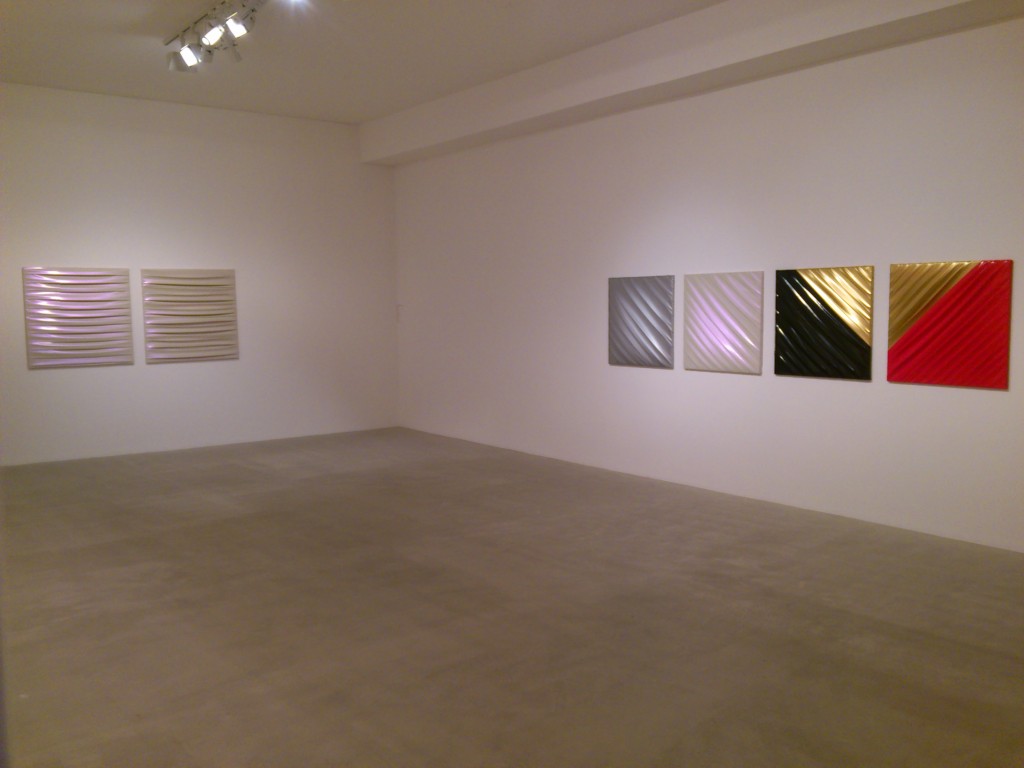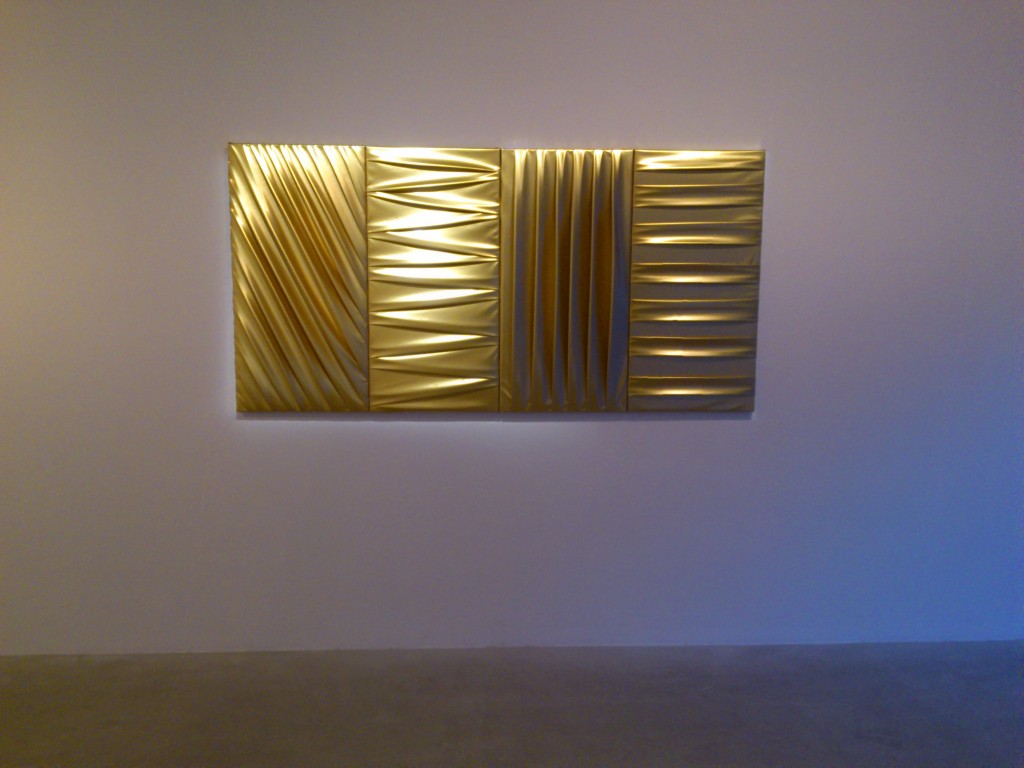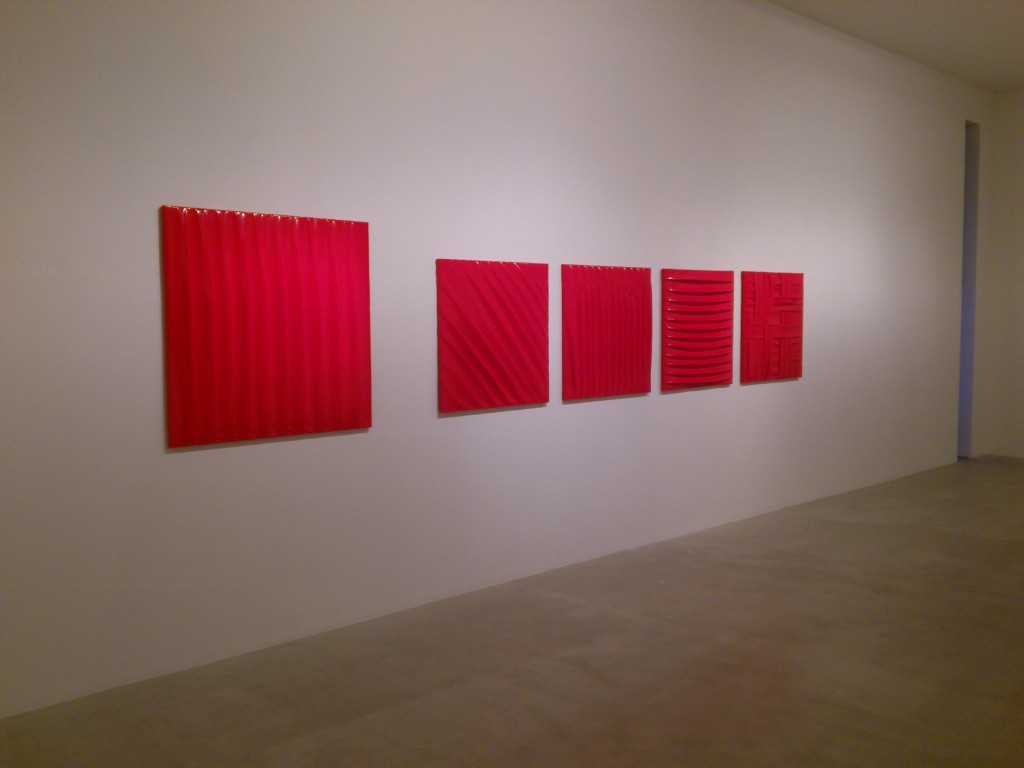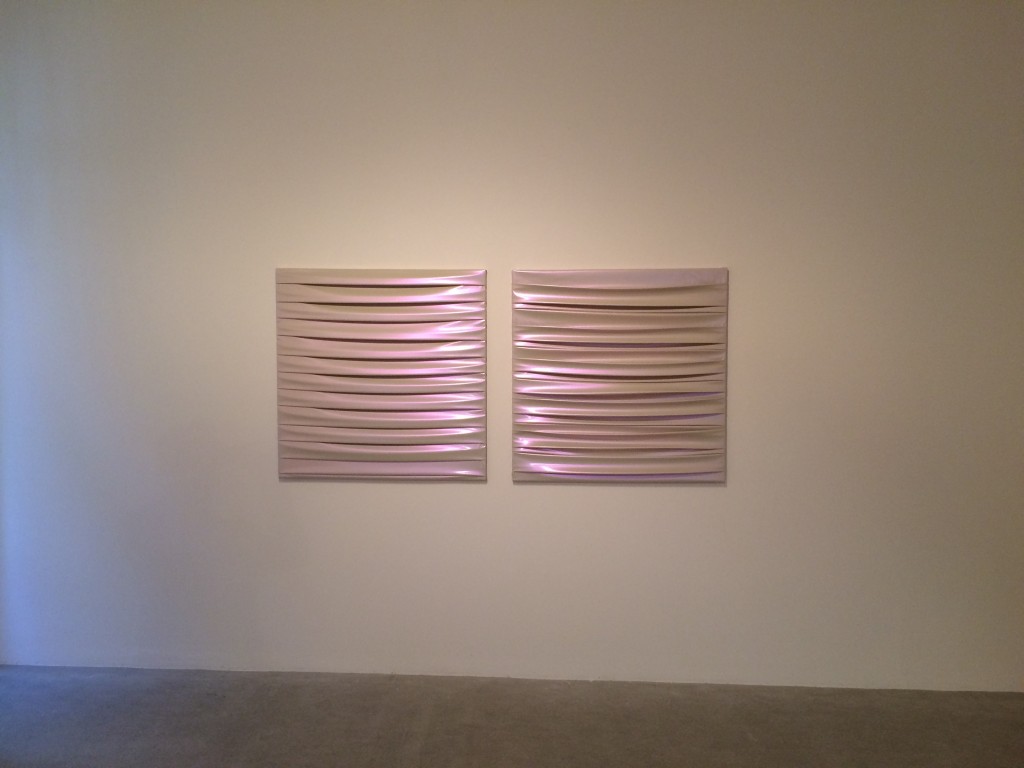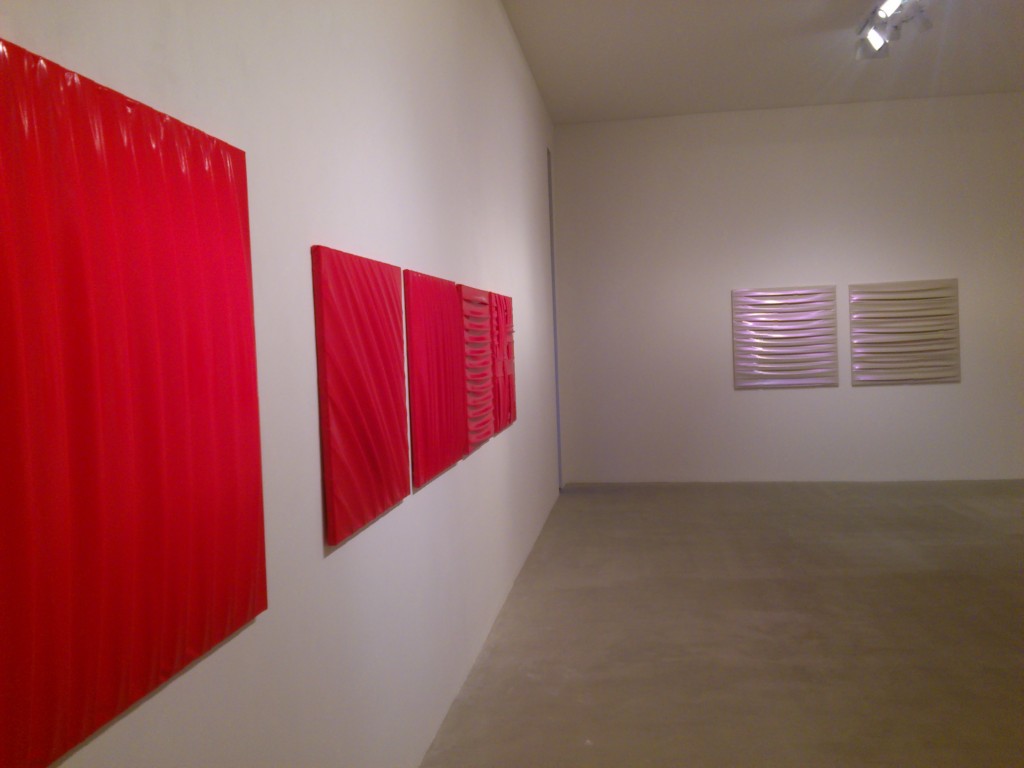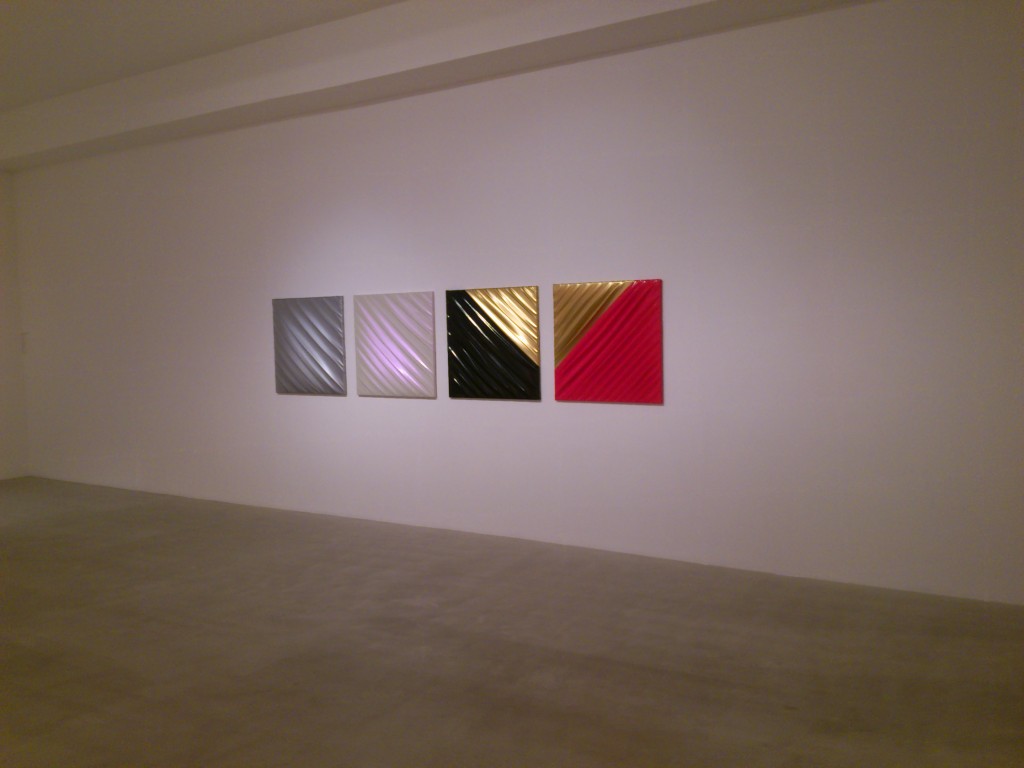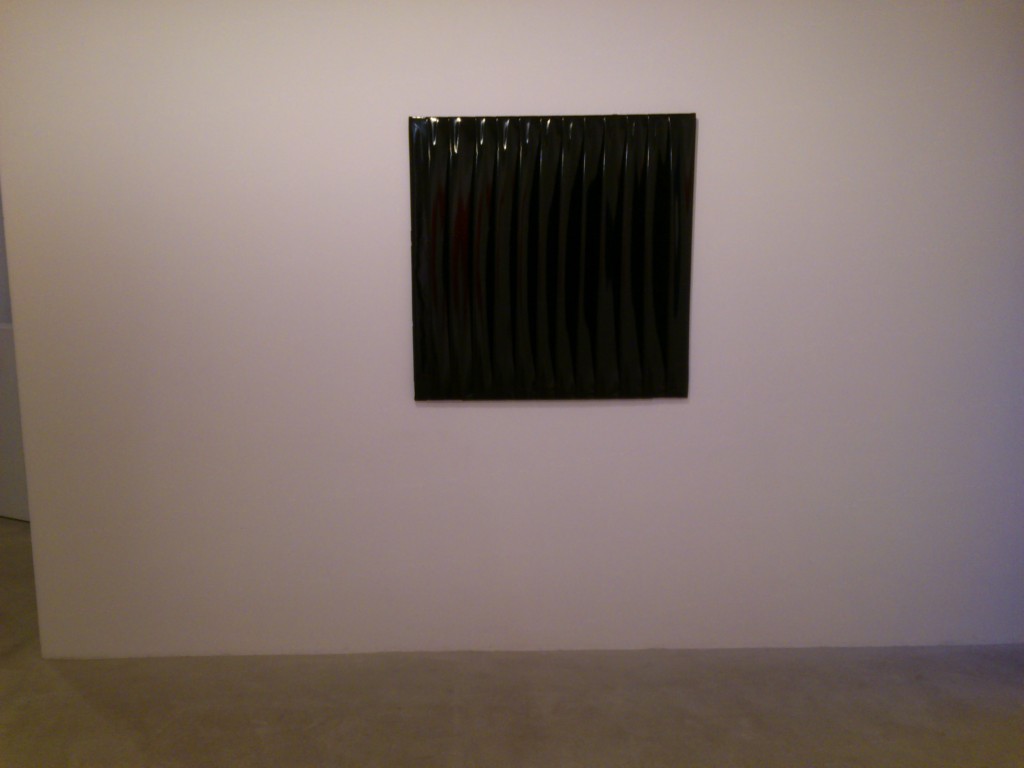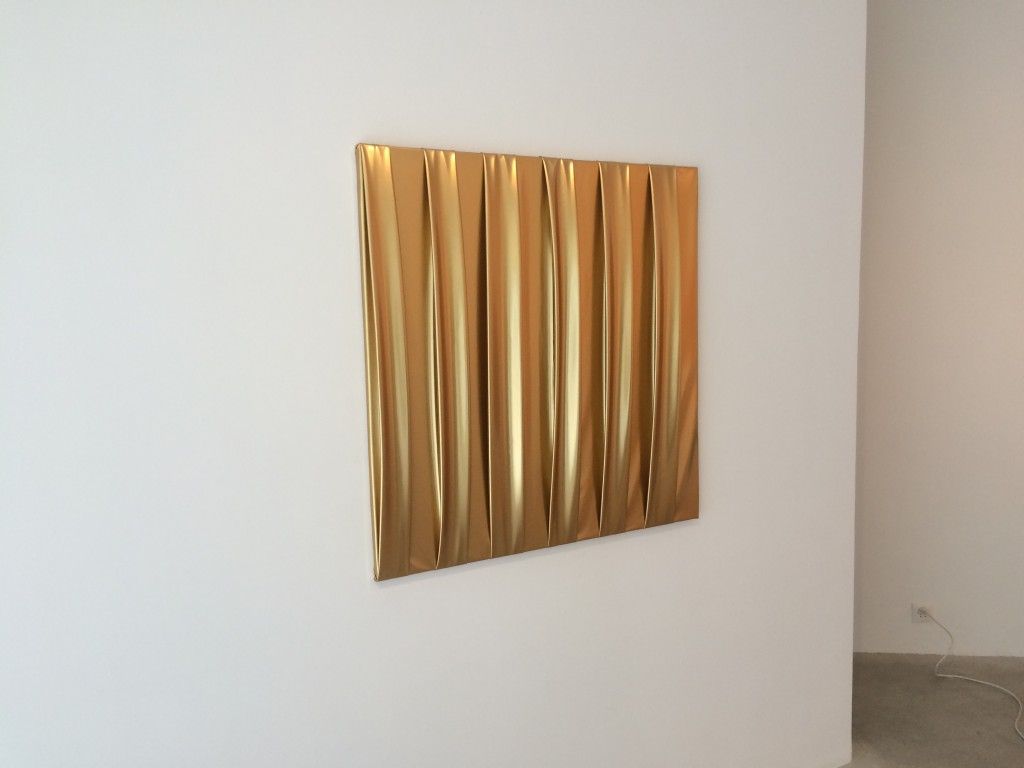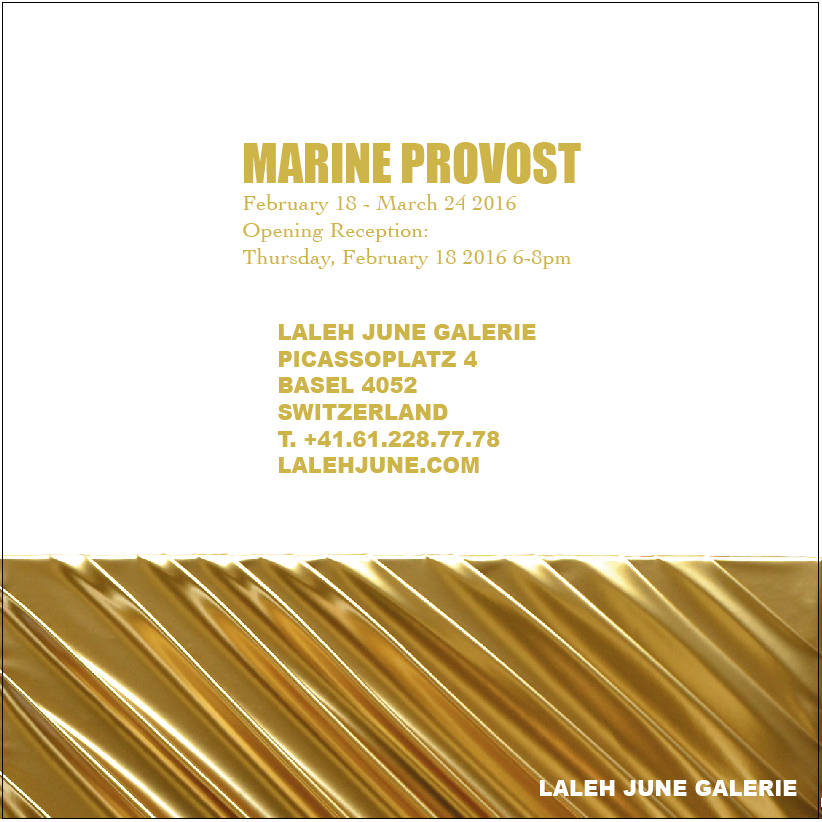 View of exhibition Marine Provost at Laleh June Galerie, Basel
Courtesy of artist and Laleh June Galerie. Photo © Laleh June Galerie
MARINE PROVOST
Laleh June Galerie, Basel February 18 – March 24, 2016 Opening Reception in presence of the artist: Thursday, February 18 2016, 6-8pm
Laleh June Galerie, Basel is pleased to present for the first time Singer Paintings (Vinyl Paintings) by Marine Provost.
MARINE PROVOST is a French artist, born in Nantes in 1987. She lives and works in Paris. Provost has attended l'Ecole des Beaux-Arts in Paris and L'Accademia di Belle Arti di Brera in Milan. « Adressing the essence of Art, I introduce the artistic act as a framing, both restricting the width of the perception and enhancing a point of view.The starting point of my thought is the metaphor of painting as an open window on the world.The artistic composition places the observer at the origin of the artist perspective.I intend to draw the attention, to move the focus towards what is usually unseen. »
Marine Provost The exhibition Singer Paintings (Vinyl Paintings) at the Laleh June Galerie brings together a new series of large scale works, which Provost has developed using a new techinique of painting on canvas with Vinyl, which in some ways returns to a more art historical and traditional form of painting: Pierre Soulage, des drapés of Christo and Jeanne Claude, Fontana, or Steven Parrino.
Singer Paintings (Vinyl Paintings) by Marine Provost referenced to Minimalism and equally inspired by garage. « Les Singer sont des toiles recouvertes d'une matière vinylique que je plie, tends, afin d'obtenir des drapés. Le vinyle permet d'avoir un rendu proche d'une peinture à l'huile déjà sèche. Une peinture sans odeur, qui ne tache pas, pas d'outil à nettoyer, pas d'atelier à installer, une peinture sans contrainte. Ce matériau provient de Pigalle, à Paris. Son aspect proche du latex sert notamment à fabriquer les costumes des oiseaux de nuit du quartier. Développant un questionnement sur la nature de l'art, je présente l'acte artistique comme cadrage – restriction de la vision, tant que mise en valeur d'un point de vue. La métaphore de la peinture comme fenêtre ouverte sur le monde est le point de départ de ma réflexion. Ici intervient la perspective qui place l'observateur au point précis où se tient l'artiste. »
Marine Provost For press inquiries, visual material and any further information please contact the gallery at info@lalehjune.com or at +41.61.228.77.78.